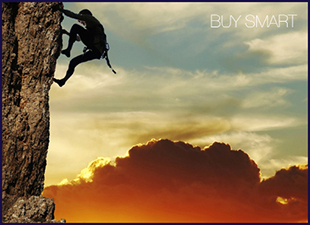 BUY SMART PROGRAM
Thinking about expanding?  Pierce CFO makes the acquisition process simple and understandable, reduces your risk, controls your taxes, and maximizes your return on investment.  We have the experience that you need to make your purchase successful and profitable.
Services
Our Buy Smart Program includes:
Assess the viability of a purchase
Build a multi-year historical and continuing cash flow analysis of the target
Determine the appropriate tax structure of the purchase
Determine the appropriate ownership structure
Prepare a valuation analysis based on the tax structure and financing alternatives
Calculate the pre and post-tax return on investment and debt coverage ratios
Negotiate the terms of purchase
Prepare a loan application and obtain financing
Negotiate the structure of the purchase
Assist with the due diligence process
Assist with the closing process
We make a complex process simple and understandable.  Our valuation models will enable you to make better, easier and more informed decisions.  Our methods will reduce your risk and increase your profits.
Financing
Pierce CFO will build your loan package for you and help you find a compatible lender or our services are free.  A big part of a successful transaction is financing and we will help you to find the best financing for your transaction.  There is simply no better firm to have in your corner.
Understand Your Purchase
We have built an interactive program to help you minimize your risk, control your income taxes and maximize your return on investment.  You will understand your continuing cash flow, income taxes, return on investment, debt coverage ratios and more.  We have systems that allow us to look at the impact of alternatives interactively in real time with you.  You will quickly see the real world impact of post-purchase pricing changes, merchandising changes, arranger training or any other objectives that you see as part of your post-purchase business plan.  Our systems make the acquisition process clean, simple, understandable and very profitable.
Why Pierce CFO?
At Pierce CFO we have a simple philosophy; the better informed our client is, the better their decisions will be.  That is the Pierce CFO edge.  No one else can offer our level of financial analysis and industry knowledge.  Unlike a broker, Pierce CFO can point you towards post-purchase opportunities and techniques that can make your acquisition almost embarrassingly profitable.
Cost
The Pierce CFO Buy Smart Program is very cost effective.  Since we do all of the set up and analysis, you do not begin to spend money with your local advisors until the transaction matures.  It costs less to do business with the very best.  Check Pierce CFO's prices and services before you make a decision.
Click here to view our Sample Buy Smart Agreement