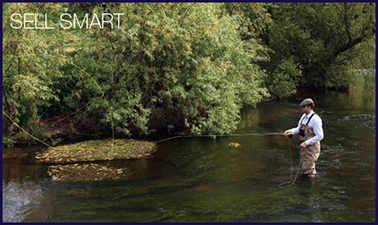 SUCCESSION & SALES
The Succession Plan
A succession plan is the first step in the transfer process.  There many choices and decisions that must be made to ensure that a transfer will accomplish your personal and retirement objectives and minimize both income and estate taxes.  Pierce CFO has the experience to help you understand the financial and retirement implications of your alternatives.  A planned sale is a successful one.
(Click Here for Succession Planning Details...)
Pierce CFO's Sell Smart Program
Pierce CFO takes their proven Profitability Partnerships program and incorporates it into the selling process to dramatically increase the proceeds from the sale of a business.  Business owners finally have an alternative to a simple broker to assist them with the sale of their business.  The innovative Pierce CFO Sell Smart Program will increase the sale price of your funeral home before you sell and that is what makes us unlike any other intermediary service.
The Sell Smart Program includes:
The Preparation Process:
An in depth Analysis of your business
A valuation of your business
An assessment of your opportunity to increase the business' value with operational changes
An income tax analysis and a tax strategy for a sale
Build a plan that accomplishes your sale objectives
The Sale Process:
Identify prospective buyers
Prepare a succession focused prospectus
Execute non-disclosure agreements with prospective buyers
Negotiate cash flow, tax implications and purchase price
Negotiate letters of intent
Assist with buyer due diligence
Simplify the closing process
We work closely with your trusted accountant and attorney to build a transaction that is responsive to the needs of you and your family.
Times Have Changed
In the old days, brokers built value into a business "on paper."  In today's world of more rational banking and savvy investors, business values are driven by actual profits.  This means that a seller must increase their profits if they want to be paid fairly for their business.  A broker cannot increase the value of your business, but Pierce CFO can.
Our simple methods increase profits and value quickly, effectively, and painlessly; and we do it without price increases.  Our results simply cannot be matched by a traditional broker.  We increase the value of your funeral home so you can retire in the comfort that you deserve… Just like the old days.
Costs
It costs less to do business with the very best.  Check Pierce CFO's prices and services before you make a decision.